July 26, 2022
By JAMES LANE POST
Hamptons Tech Week, hosted by James Lane Post, Ethereal Global, and Southampton Arts Center, brought the world of Web3 to the Hamptons, on July 18 to 20. The conference aimed to educate guests on how Web3 is enhancing and progressing a variety of industries such as art, real estate, sports, environment, and fashion, while giving industry professionals a space to network and learn.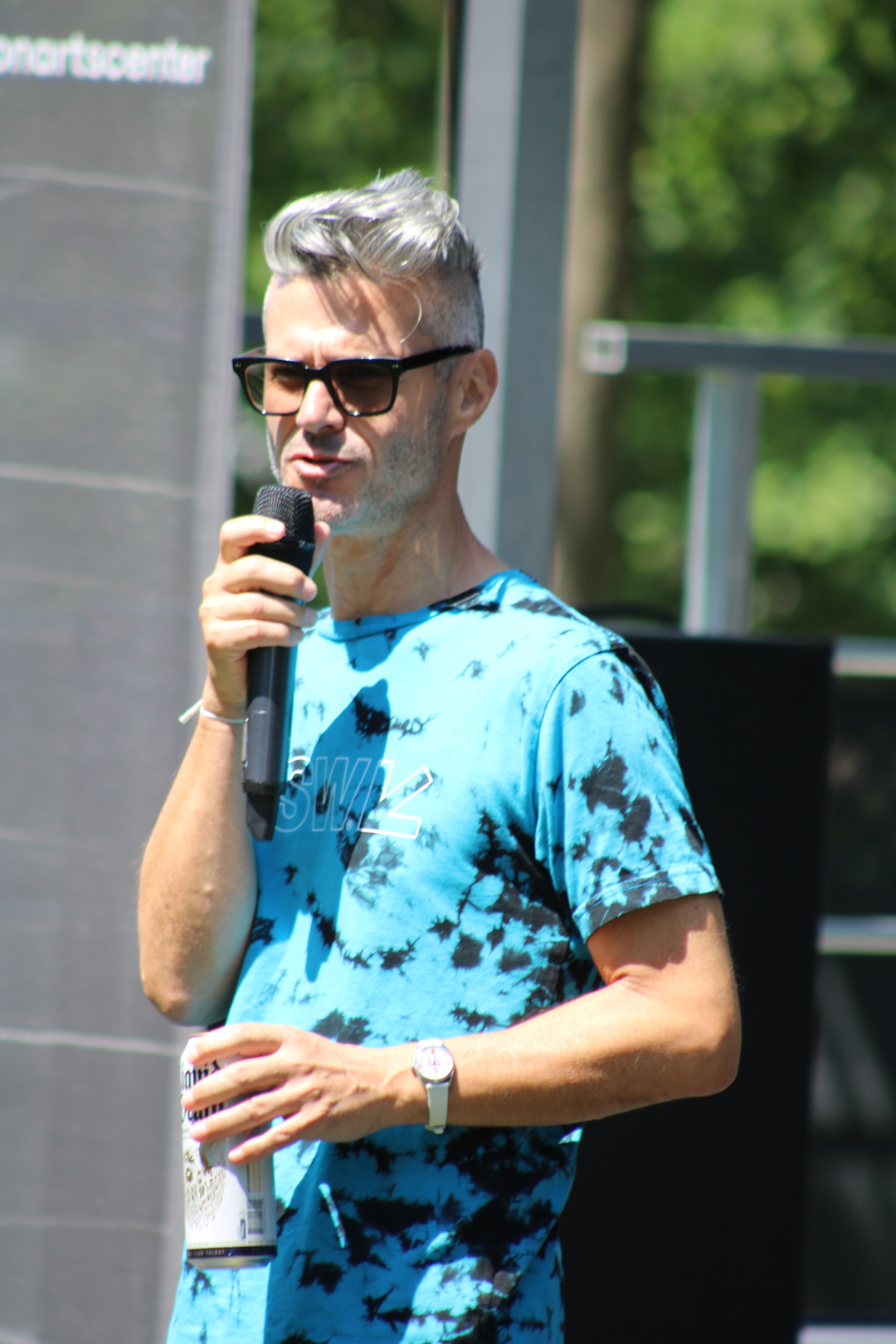 Guests were invited to join for a lively few days – filled with panel discussions, digital activations, and networking opportunities at Southampton Arts Center. The goal was to help further educate the East End community and its visitors about the opportunities in the world of Web3 in an intimate and welcoming setting on the East End.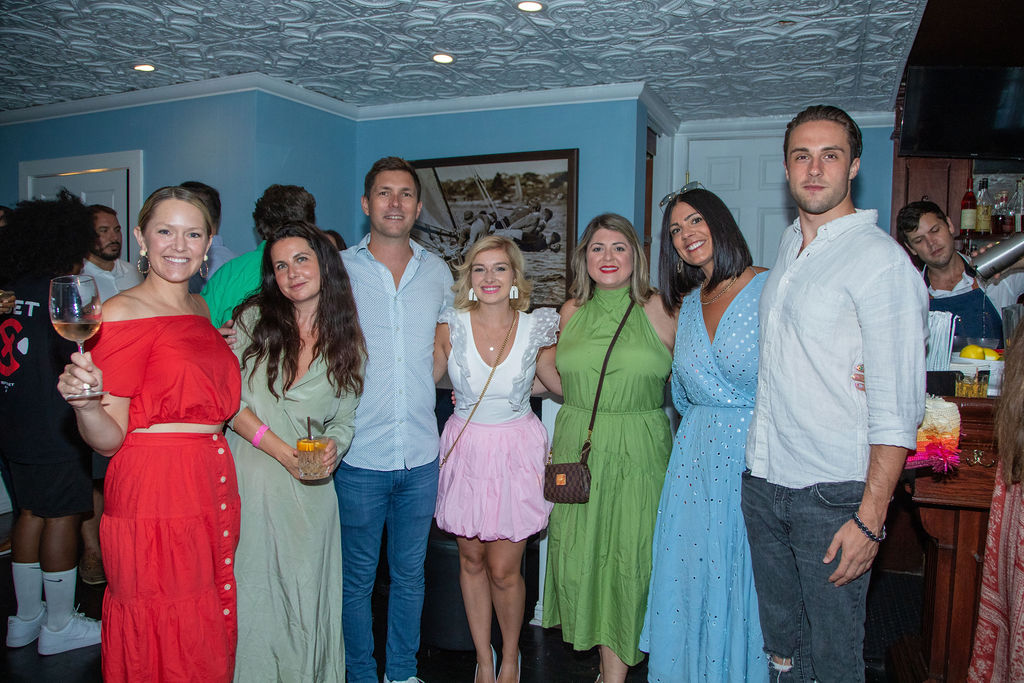 To kick off the event, a VIP reception was held at a private residence in Water Mill to celebrate sponsors and panelists. Guests enjoyed lobster rolls from The Lobster Roll, cocktails from Origen Holistic Spirits and wines by Whitehaven, Fleur de Mer, and LaMarca Prosecco, as well as a photo booth by Samsung. Gift bags were filled with items from AMTech Capital Partners, Hudson Advisory Team, Scott's Protein Balls, Origen Holistic Spirits, and Mary Anne Fusco of Douglas Elliman.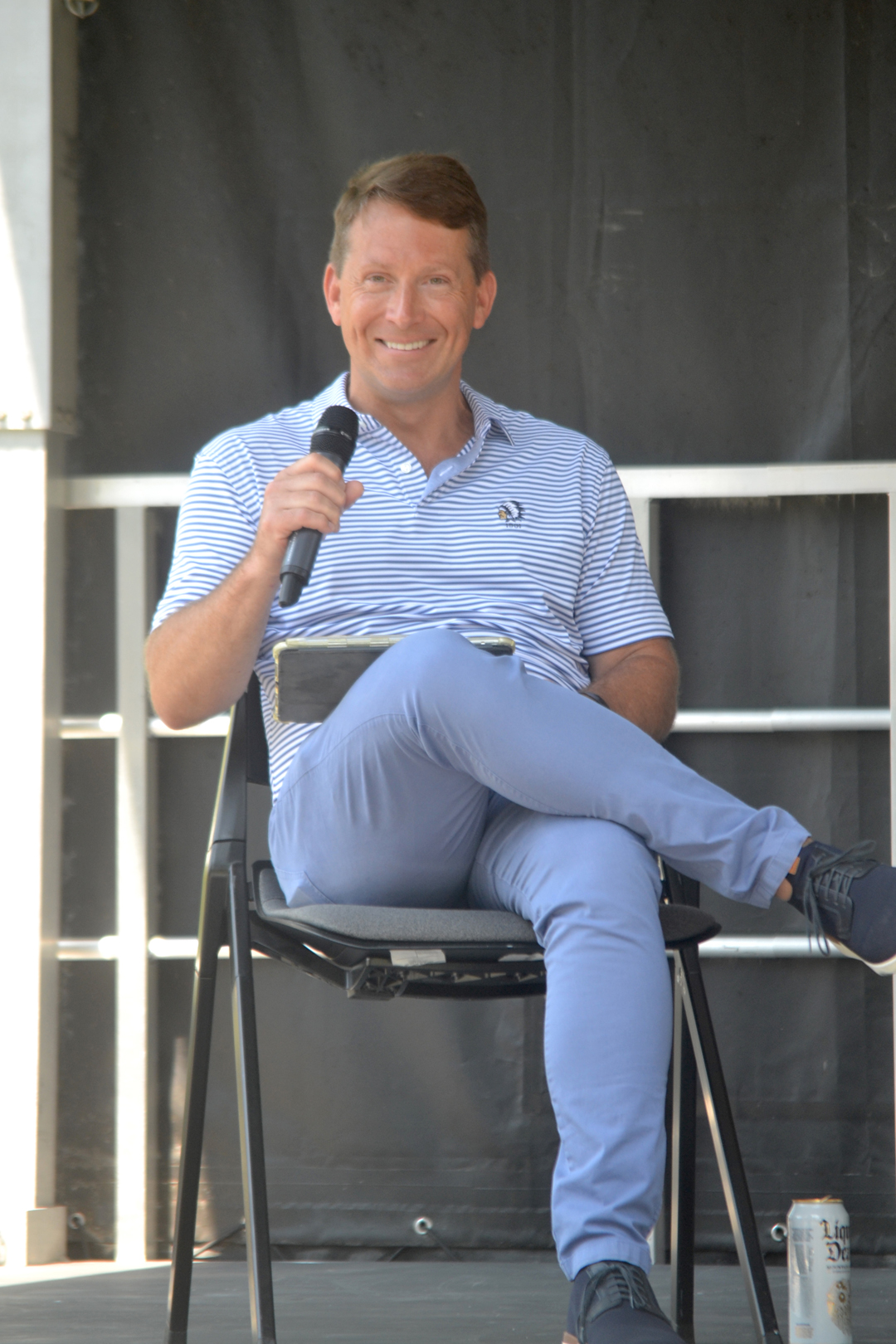 Networking events were also held at Arte Collective Contemporary & Fine Art in Southampton Village on Monday and Tuesday, where guests enjoyed bites by Complete Burger and wine from Maison Marcel. A Hamptons Tech Week closing party was held at Union Sushi & Steak in Southampton and was followed by an after party at Sel Rrose and Memory Motel in Montauk.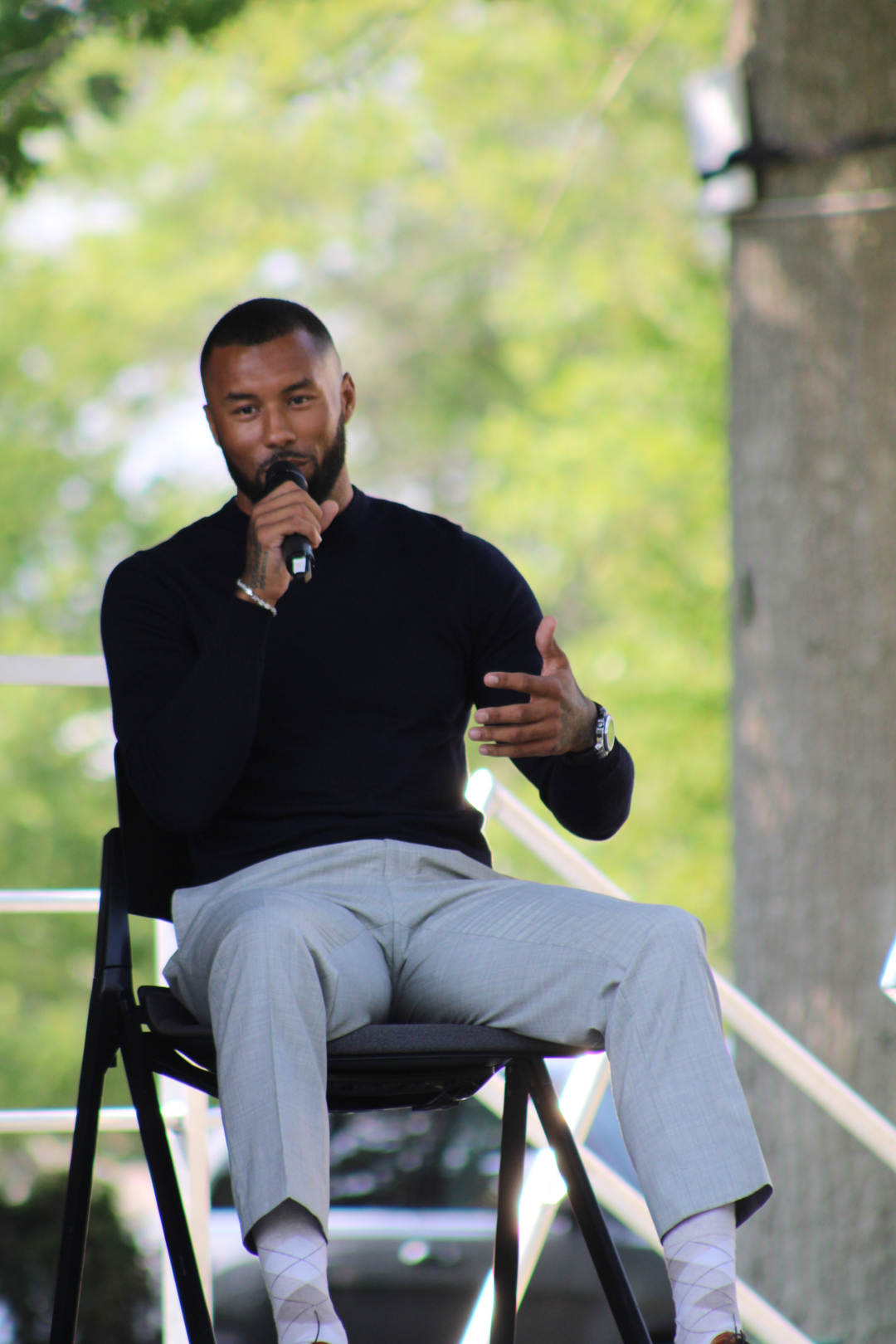 The conference kicked off with keynote speaker, Emmy and Peabody Award Winner Evan Shapiro, while the panels were hosted by Julie Lamb, Founder & Executive producer of NFT-vip.io.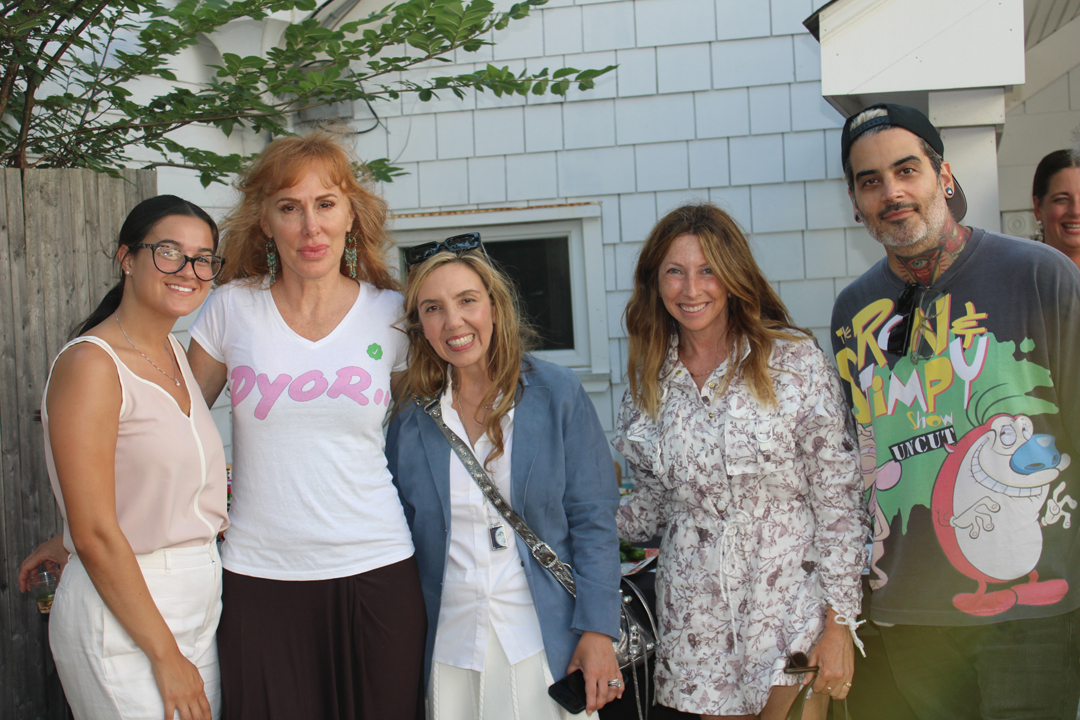 Speakers throughout the two days of panels discussions included Leah Houston, Erin Franzman, Josh Posner, Janet Balis, Gary Adelman, Sarah Matz, Scott Shine, Mark Cianci, Elizabeth Nicholas, Amber Allen, Katia Zaitsev, Marisa Sechrest, Nea Simone, Paola Origel, Jaclynn Brennan, Nacera Belal, Kathleen Ross, Carey Shuffman, Tyler Brosious, Peter Stein, Nolan Carroll, Shannon Judd, Stephen Zimkouski, Andy Valmorbida, Samuel Austin, Christiane Paul, DUBWOMAN aka Giovanna Sun, LoVid, Tommy Mintz, Paul Miller aka DJ Spooky, Brian Pitz, Wiley Matthews, Doug Scott, Jennifer Garcia, Edgar Choueiri, Toby Daniels, Jamian C. Polk, Dan Anderson, Skott Marsi, Nicolas Caridi, Olivia Dell, Katie Hoffman, Asher Jay, Peter Dolan, Brian Kurtz, Chelsea Toler, Michal Ann Morrison, Andrea Walne, Iyore N. Olaye, Rei Chou, Lara Stein, Iyore N. Olaye, Ty Wenzel, Cindy Scholz, Erin Sykes, Elena Solovyov, Sara Goldfarb, Jesse Kirshbaum, Matt Medved, Dan Healy, Lauren Carson, Ray Mate, James Costa, James Mentz, Jason Bayuk, and Allan I Mendelowitz.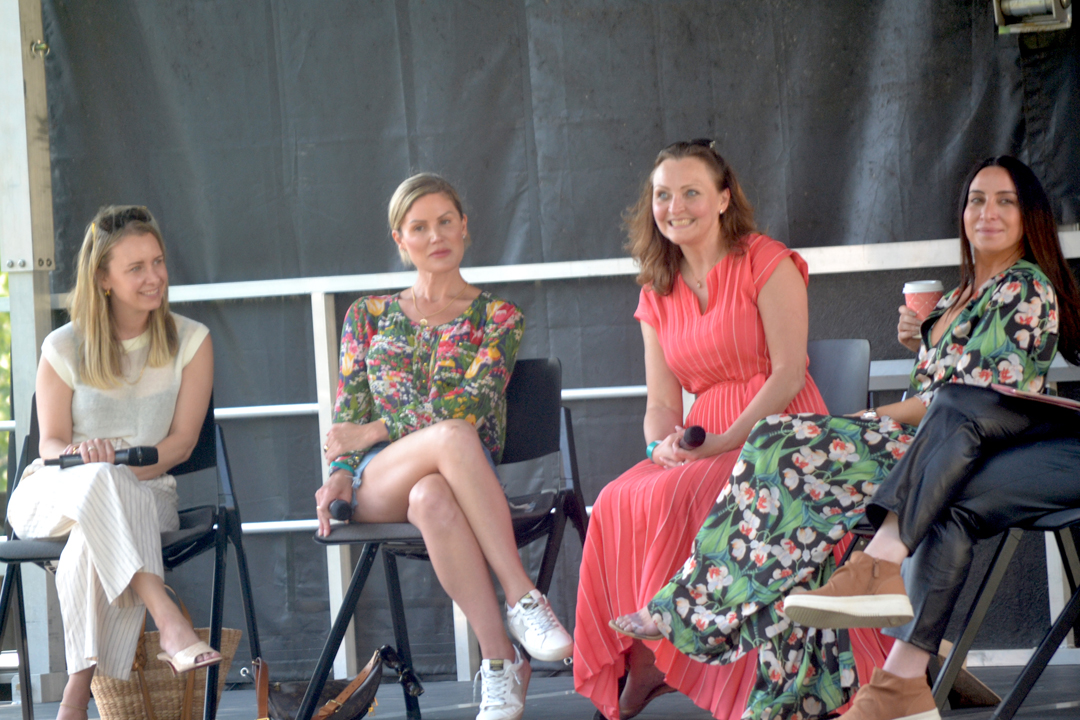 Topics of discussion ranged from The Impact of Web3 and Metaverse Integration, Women in Web3 hosted by Fyli, Sports in Web3, Collaborative Impact in Tech by Nova Impact, Real Estate in Web3, to Art in Web3, and more. Guests enjoyed the Golden Jalapenos food truck as well as bites by Scott's Protein Balls, juice from Natalie's, and water from Liquid Death.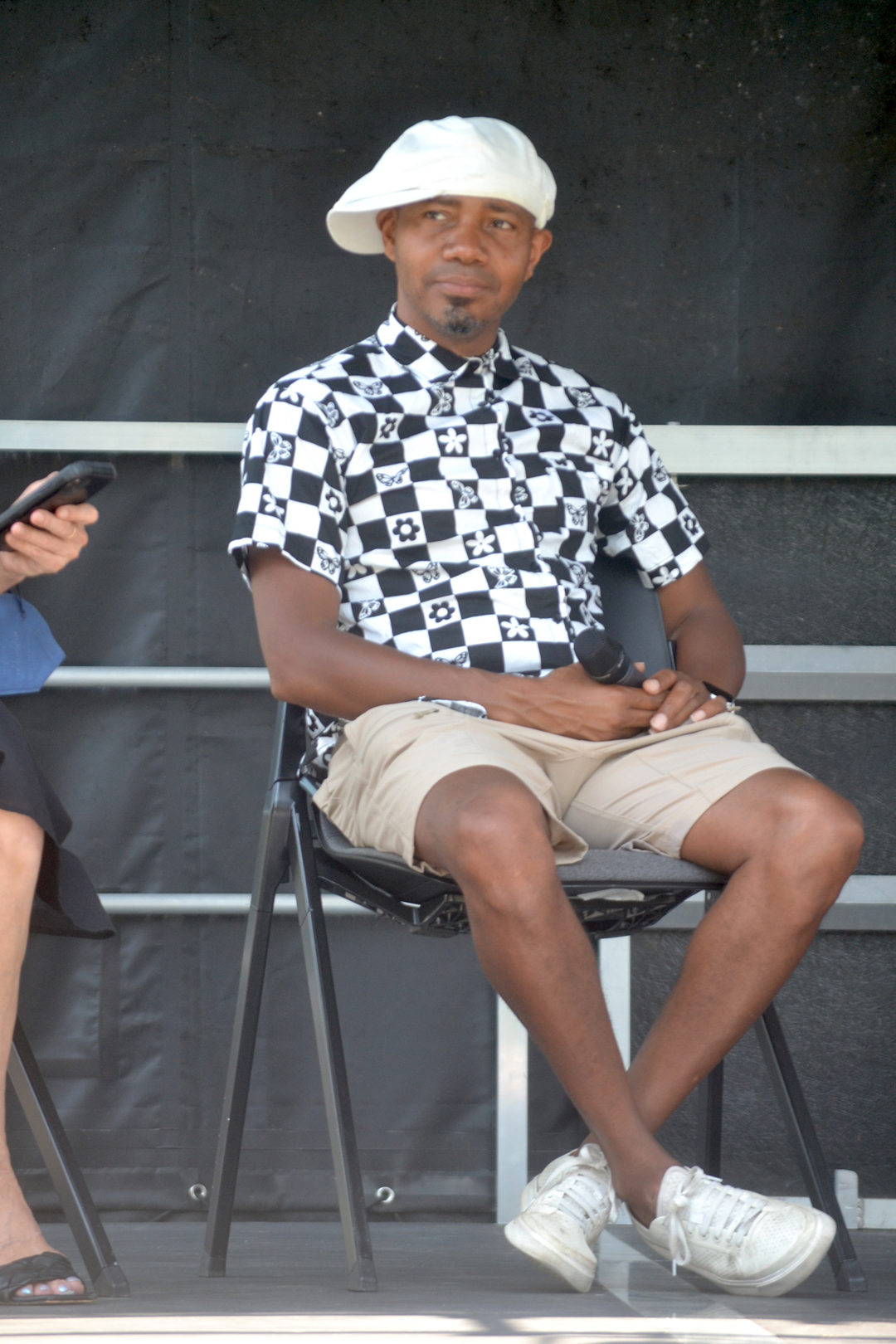 Partners included AMTech Capital Partners, Samsung, Hudson Advisory Team, Origen Holistic Spirits, Mary Anne Fusco of Douglas Elliman, Fyli, Nova Impact, Arte Collective Contemporary & Fine Art, Complete Burger, Filthy, Logictry, Whitehaven, Fleur de Mer, Scott's Protein Balls, Liquid Death, LaMarca Prosecco, Maison Marcel, and Hamptons Fashion Week.